For 10 nights, I slept under the same printing press, but during the day I kept no journal, so I can only describe what memories still linger, albeit out of sequence...

The first thing to do when visiting a city for any extended time is find a map of the transit system. The above is a map of London's Underground, commonly called The Tube. My stop was Fulham Broadway on the Green Line about 1 kilometer, or .6 miles, from 27 Letterstone Road.
At the top of my sight-seeing list was the Tate In 1975, there was no Tate Modern. Just the Tate. Now it's called Tate Britain. and National Gallery with their Turner paintings. Before there were post-impressionsts like Van Gogh and Gauguin, there was Joseph Mallord William Turner — the pre-impressionist.
| | | |
| --- | --- | --- |
| | | |
| 1796 | 1812 | 1815 |
| | | |
| 1829 | 1838 | 1842 |
| | | |
| 1844 | 1845 | 1845 |
Turner's paintings show a gradual transition from academic Romanticism, the prevalent style at the time, to an abstract expression of nature, closer to De Kooning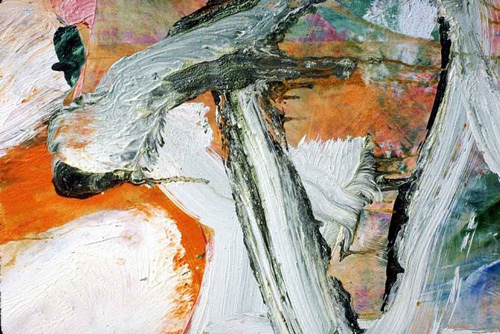 than to any of Turner's contemporaries. Snowstorm—Steam-Boat off a Harbour's Mouth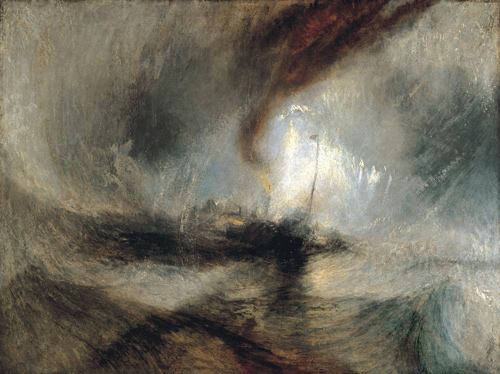 was a radically different way of seeing the world — not to be seen again till the 1950's — more than 100 years later. Most of us during the last 200 years have come to see nature as Turner saw it — dynamic, unpredictable, and chaotic — like that hurricane named Katrina. Snowstorm did not fit the Romantic aesthetics of Emerson, Thoreau, or The Hudson River School.
Snowstorm was wild like Moby Dick.
I wished to show what such a scene was like, I got the sailors to lash me to the mast to observe it, I was lashed for four hours, and I did not expect to escape, but I felt bound to record it if I did.
—Joseph Mallord William Turner