| | | |
| --- | --- | --- |
| | | |
| Oxford | Witney | Cheltenham |
| | | |
| Gloucester | Monmouth | Abergavenny |
| | | |
| Merthyr Tydfil | Neath | Swansea |
Left Oxford and headed west — too many homicides in too small a town, according to Masterpiece Mystery Theater. As with Jessica in Cabot Cove, you don't want to hang about for long where the likes of Inspectors Morse and Lewis
are solving murders on a weekly basis. With those odds, you would soon become their next object of interest.
The Cymry of Cymru are known as the Welsh of Wales by outsiders. Cymru is one of four of the six Celtic Nations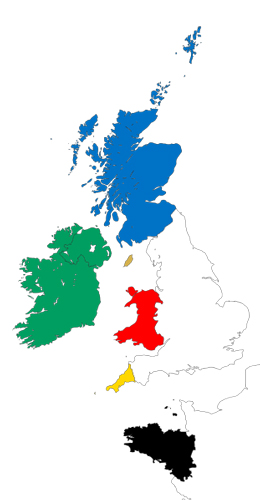 I visited during this summer of 100 days. You know you have entered Wales when Y's begin to replace I's — Merthyr Tydfil for example — and W's become vowels — like in the little town of Cwm.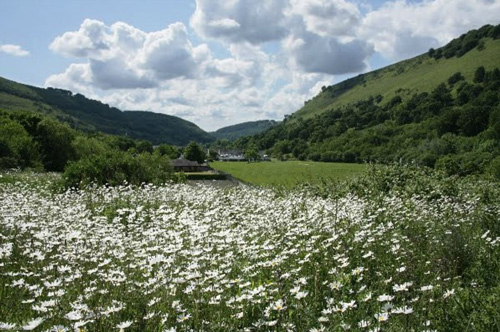 As a brief browse through Google Images will show, Wales makes for lovely photography. All that moisture and fog disperses light in a most pleasing manner. The grass is greener on the other side, but working in a coal mine for a short miserable life is not very pretty. All those mountains hide gazillions of tons of minerals enough to make many a gentleman rich a million times over if only he lacks empathy for his fellow Cymrys.
George
Peabody
George
Foster
Peabody
Oliver
Peabody
Francis
H.
Peabody
Francis
Stuyvesant
Peabody
Mister
Peabody
Mr. Peabody endowed my first college with his millions made from banking and various other ursuries. Another Mr. Peabody made his millions from Kentucky coal, but was not quite the philanthropist as the previous one. There are a disproportionate number of Mr. Peabodys who are millionaires. My favorite, Mr. Peabody, was a dog. He hung out with Mr. Bullwinkle, and he owned a boy. He was also very wise — wise enough to remain a dog. The sciatic pains of writing code for Bill Gates,
the richest contemporary philanthropist, cannot compare to the sufferings of digging coal. Will capitalism ever evolve into a workable socialism? Perhaps when everyone is rich. It is possible, even if not probable — yet. Give a man a fish and you feed him for a day. Give a man fission and you feed everyone forever.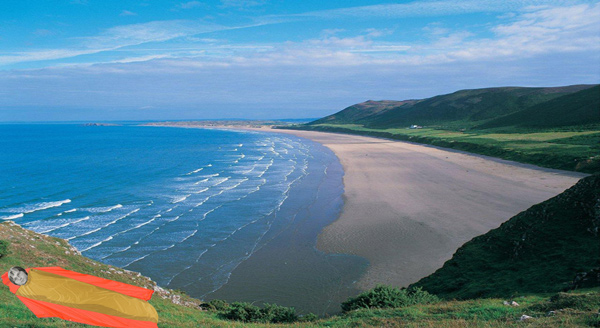 Before nightfall, I had hitched 140 miles across South Wales on highway A40 to Swansea where I spent the night waiting for a boat to Ireland. This time by the sea, I slept on the cliffside above — not on the beach.