During this week, I revisited the Tate Gallery, this time to focus on the Pre-Raphaelites, the Victorians' response to impressionism and art nouveau. Like their continental neighbors, these paintings were also painted for no other reason than to be gorgeous, and they were — unadulterated gorjo. So what if the Pre-Raphaelites were out of fashion in this age of abstract expressionism, and had long ago decayed into the kitsch of Sunday school texts?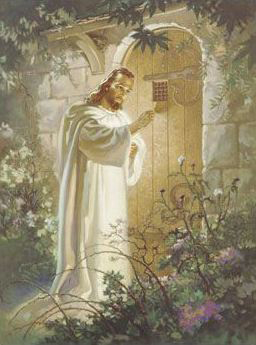 The originals by Rossetti, Brown, and Millais defy fads and live outside their time.
The most popular painting among the Pre-Raphaelites is John Everette Millais' Ophelia. I bought postcards and a key ring depicting it. Sent one of the postcards to Katie Benson because Ophelia Katie was a fellow art student at Peabody who had the affair with Ken who was married to June whose two boys, Kenny and Bryan, I would nanny next year in Atlanta. Katie was also the lady who introduced me to Kate T. in Paris. looked like her. In 1985, I stole this image to create a painting of a death thought by Adelicia Acklen. The painting was somewhat tongue in cheek. It won a purchase prize in a Belmont College Belmont is the college built around Adelicia Acklen's Nashville mansion. art show. But then the fugitive alizarin crimson faded after hanging in the sunlight for a couple of years, and it wasn't as pretty anymore. Someone at the college stored it in a closet and I stole it back to go with the other two paintings in my Adelicia triptych. They now all three rest in peace anonymously in my closet rolled up in mailing tubes. Thus ended my romance with the Pre-Raphaelites and illuminated manuscripts.
Contrast the seriousness of the Pre-Raphaelites with the lightness of ex-patriate David Hockney — two styles of art — two philosophies of life. Thirteen years later, in 1988, at the Tate, Hockney was displaying his impressions of Los Angeles I probably viewed them before this at the Los Angeles County Museum. where he was then residing. Unlike the slowly crafted obsessions of the Pre-Raphaelites, the Hockney's were painted quickly with improvisation. In large part, this is due to the slow drying time of oils, which allows you to ponder over your brush strokes, as compared to the fast drying time of acrylics, which encourages you to paint quickly before the paint is non-manipulable. Of course, you can always paint over the dried acrylic. Much of Hockney's work is playful, as if he were deliberately attempting to paint a bad painting just to see what would happen. Most prolific artists have a breezy attitude toward their output. If they don't succeed this time, there is always another canvas waiting.