Headed north about 100 miles to the English Channel and the Normandy Coast. I wanted to commune with the ghosts of Omaha Beach where the 1944 invasion of Europe began. It was not the first time the descendants of Norman vikings had re-invaded their homeland, but it was the biggest.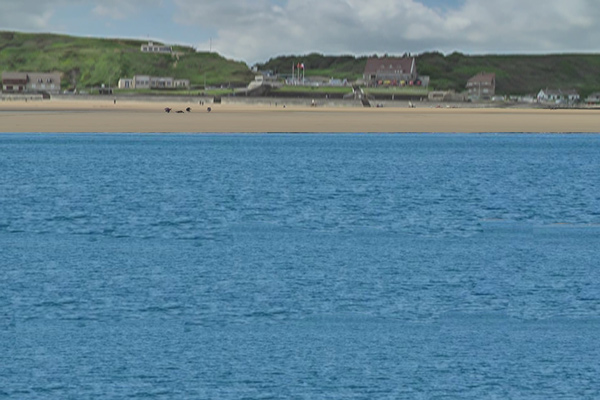 WHAT THEY SAW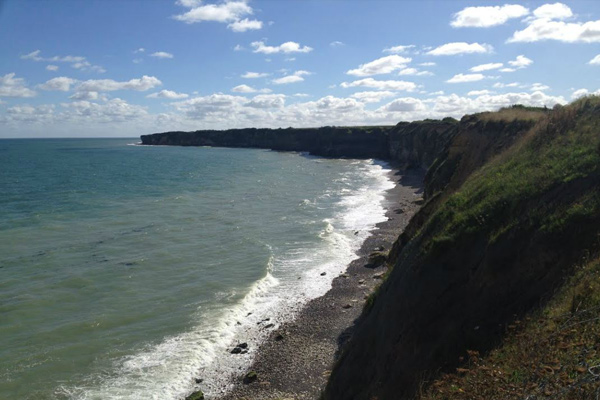 WHAT THEY SAW
From
Port-en-Bessin,
or maybe it was
Sainte-Honorine-des-Pertes
3 miles west? How do the Frenchies remember where they live? And how do they remember how to spell it?
I climbed down to the beach and
strolled my way around a cliffside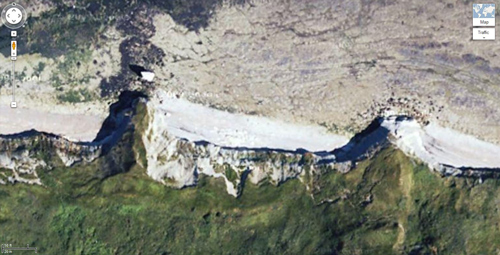 jutting out into the sea. The bluffs here were 100-170 feet (30-50 m) high, precipices that stood straight up. These cliffs, like many of the cliffs surrounding
Omaha Beach,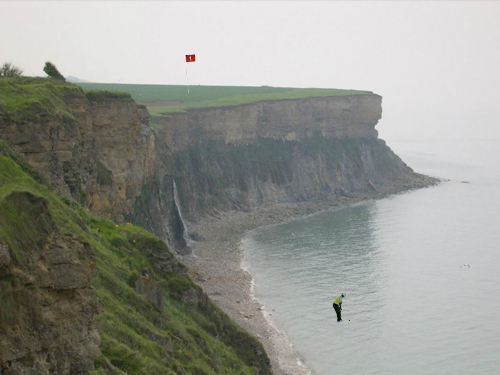 were sheer, not the gradually sloped hillside you could walk up as depicted in
Saving Private Ryan.
Nowadays, the only lethal projectiles flying off the bluffs are golf balls. Duck! It was low tide when I arrived, but I knew almost nothing of tides. Tides had something to do with the moon. So, I ignored the high watermarks half way up the cliffside.
What I saw instead were beach clams everywhere waiting to be shoved down the gullets of famished creatures like seagulls and me. Was I the walrus or the carpenter? Probably the Walrus. Back in '59, I was a Carpenter's apprentice, but after two weeks of incompetency and heat stroke, I was fired. I boiled and gorged five dozen of the little guys before growing very sleepy. I lay down on a flat rock
in the middle of the beach and drifted into oblivion. I dreamt I was Mickey, The Sorcerer's Apprentice,
commanding mighty waters among the stars. The dream soon became very real for I was getting very wet. I awoke surrounded by water, waves lapping round my rock, the tide coming in. I packed in a panic. Rolled up my pant legs and ran thru the tide till the westside cliff stopped me. Then I ran the other way till the eastside cliff stopped me. Then I ran back to my rock pondering how I could fly over the 100 foot cliff above before I drowned. OK, so I did drown, and all this is written posthumorously. LOL!!!


In the dark distance somewhere between 2 and 3 am, I sighted a small
fishing boat.
Luckily, my yellow flashlight was still working. I hoped S.O.S. meant the same thing in French —
dot dot dot dash dash dash dot dot dot
— over and over. They saw me! Rowed in, pulled me aboard, rescued me. I was on what seemed to be a large rowboat.
Je suis le fou,
I mumbled.
We all speak English here,
replied one of the fishermen. Well of course they did. They were Normans. And I was thankful for it.
You were lucky,
one said.
A really high tide goes half way up the cliff.
They rowed me back to Port-en-Bessin.
Salut!
They were off to catch more profitable fish. I walked back up the
cliffside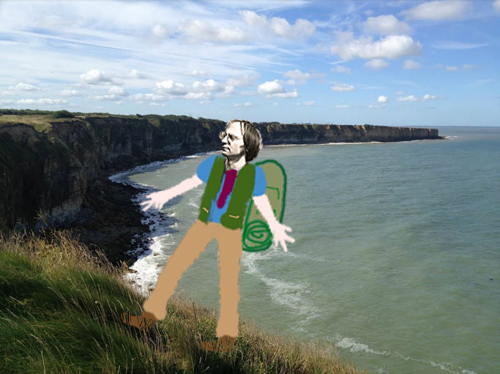 100 feet above the beach below, found a German
pillbox,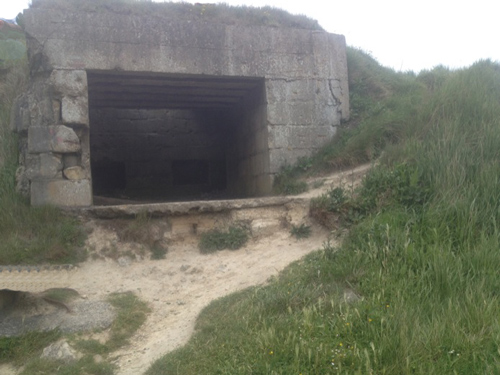 and achieved oblivion once again. This time, however, I stayed
dry.
My most exciting day was over. Wonder why the invaders didn't just walk around the clifftop like I did?