Jim was my first friend when I moved to Nashville. That makes him also my oldest friend, for I do not know anyone anymore from my first twelve years. Jim worked as a pastry chef and played oboe in the Greensboro Symphony. He is an excellent craftsman and could have built oboes for a living. His wife Jan became a bio-feedback technician. They adopted a daughter at birth and named her Jessica. Jessica turned one in 1975.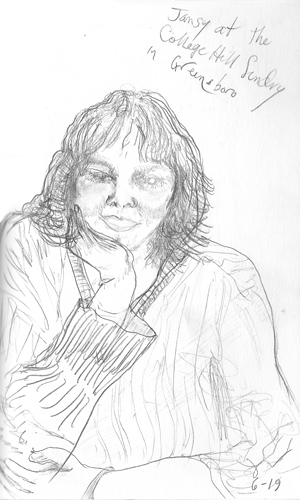 When I arrived at Jim's and Jan's, I weighed about 128 pounds with a 28 inch waistline, and my pants were constantly falling off. I look like I do now while I am writing this — an escapee from Auschwitz. Jan did her best to stuff me with a few more pounds before I left the next day for the other side of the mountain.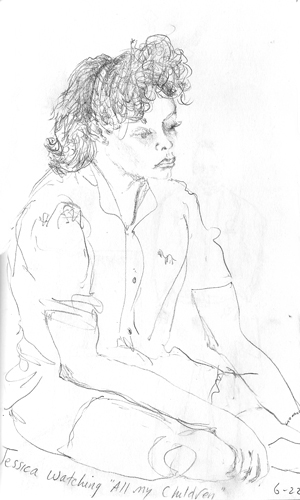 Sorry to say, but Jan and Jim were divorced a few years later after 13 years of marriage. I had been their best man. But now I was in a quandary as to how to relate to each one separately. They had always been a couple to me. How would I know them now? Jim moved to Newport on the sea to cook for the rich and touristy, and Jan began her career in bio-feedback in Greensboro. I visited her a couple of times and we grew close, which made me feel guilty concerning Jim. In a marriage, we may separate from each other, but we can never really divorce another that we have become intimately close to. Legal papers can only manage properties. Feelings of love and hate continue forevermore.