| | | | | | | |
| --- | --- | --- | --- | --- | --- | --- |
| | | | | | | |
| Tennessee | Harriman | Rockwood | Crossville | Cookeville | Lebanon | Nashville |
Homeward bound, down the Cumberland Plateau ⇒ Oak Ridge ⇒ Harriman ⇒ Rockwood ⇒ Crossville ⇒ Cookeville ⇒ Lebanon ⇒ Nashville! Davy, Davy Crockett... Greenest state in the land of the free. Well, maybe Pennsylvania is a bit greener.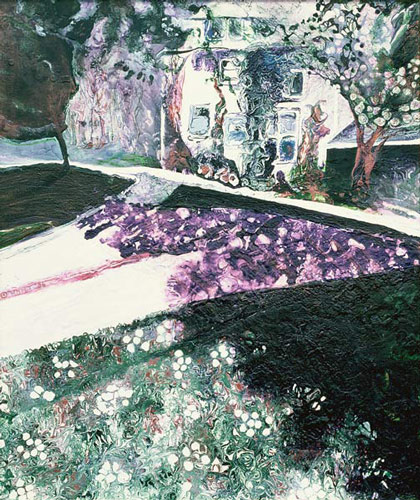 Knowing how mothers worry about their precious, I headed straight for Mom's duplex at 2145 Byrum across the street from the tourist home and roller coaster overlooking the state fair grounds. She had pretty much lived in every duplex on the block at one time or another.
Were there any new birds in her aviary?
Were there any new poodles pooping on the floor?
Did she catch any big fish this summer in Percy Priest Lake?
How were her white roses growing?
Was she still cutting the grass in her yard and her neighbors too?
How was her retirement job at the dry cleaners?
Still sniffing those horrible fumes that eventually killed her? That kills us all?
Was Robert Altman's Nashville
still playing at some theater?
Was our Parthenon
still standing?
Was Gerald Ford still president?
Was the war over yet?

Questions I really did not care to answer — at least not today... Tomorrow was the Nashville Symphony's first performance of the season at the annual Italian Street Fair. I had better call someone and tell them I would be there strapped to my plumbing gear ready to rumble.