Rode the Glacier Express up the
Binn Valley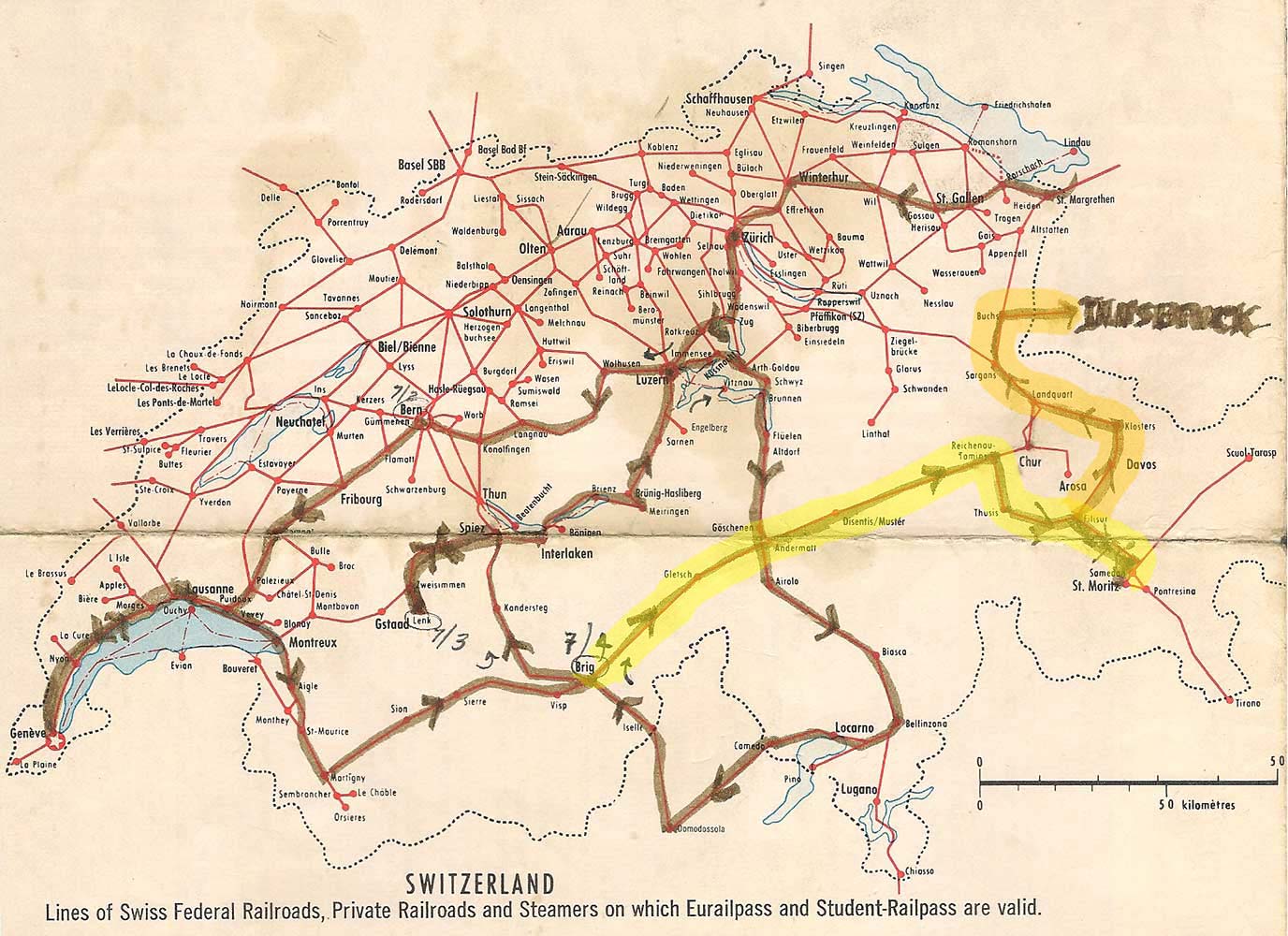 from Brig to St. Moritz — Brig ⇒ Gletsch ⇒ Andermatt ⇒ Desentis/Mustér ⇒ Reichenau ⇒ Thusis ⇒ Filisur ⇒ Samedan ⇒ St. Moritz ⇒ Davos ⇒ Klosters ⇒ Landquart ⇒ Sargons ⇒ Buchs ⇒ Innsbruck ⇒ Salzburg ⇒ Why are the most gorgeous places on earth also those most likely to kill you?
Somewhere along the way, yesterday or today, at the crest of a glacier a trap door opened suddenly, and a bewhiskered gentleman in his long johns popped out. Santa Claus hibernating through the summer in the Alps? Not likely. Perhaps he was railway maintenance throwing a switch up the line. Funny how we see strange phenomena through the eyes of the myths we are taught.
The Bernina Express took me to St. Moritz, the famous Swiss ski resort ... What can I say? I came, I saw, I left ... Skirted the northern border of Liechtenstein, a country whose name is longer than it is. (Liechtenstein is about the size of Washington, D.C. whose name is almost as long.) Somewhere along the way, 20 miles north, hovered Neuschwanstein Castle in the clouds. But I saw none of this since I was asleep by Innsbruck.